Like many non-profits, CKA relies on community fundraising to sustain its work. To support this, I created a strong brand and tagline for "ART Escape", CKA's annual fundraising gala.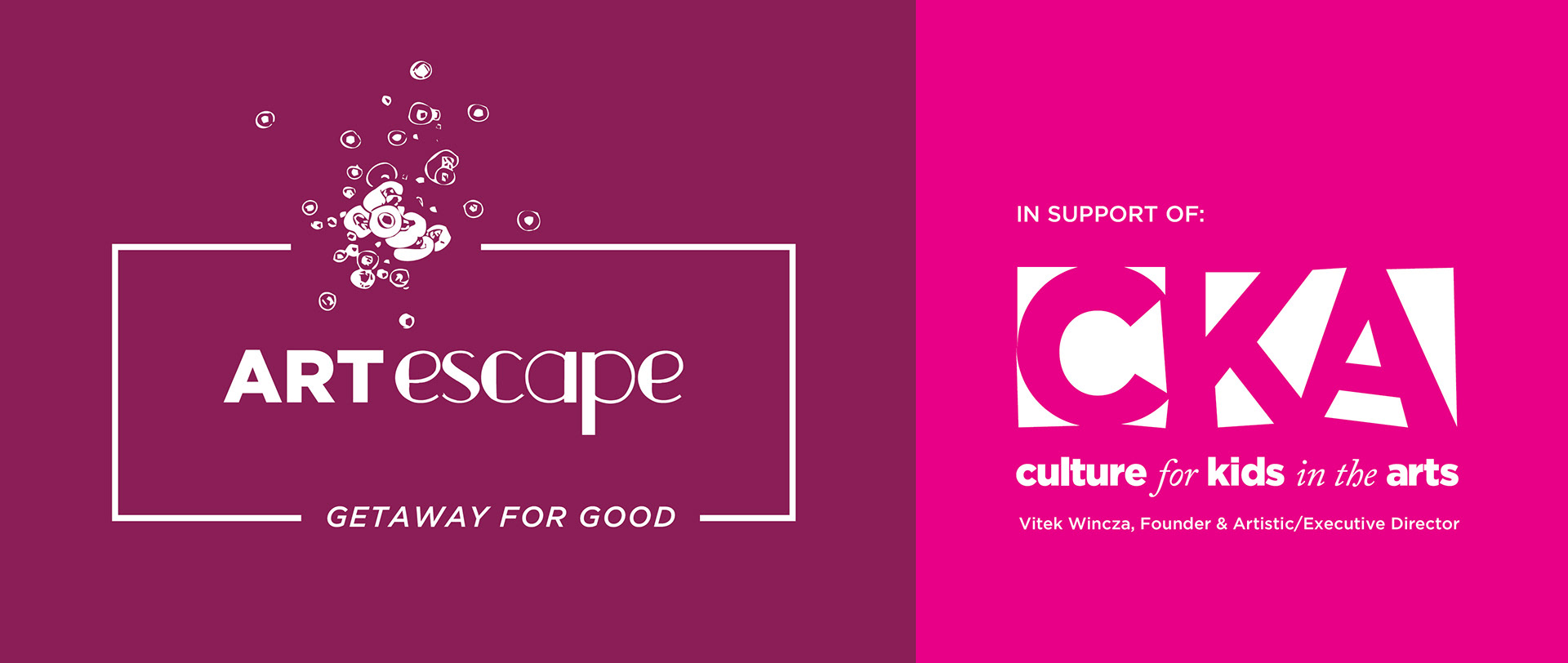 In 2018 I developed a series of logos to represent CKA's six core programs: After School Art Program, Resonance Choir, Kinderfest, Artasia, Artworks, and Arts for All. Building on existing brand elements, including the CKA and Artasia logos developed by Chris Farias (kitestring.ca), this series enables CKA to strongly represent its activities in the community, and to put its best face forward in fundraising efforts.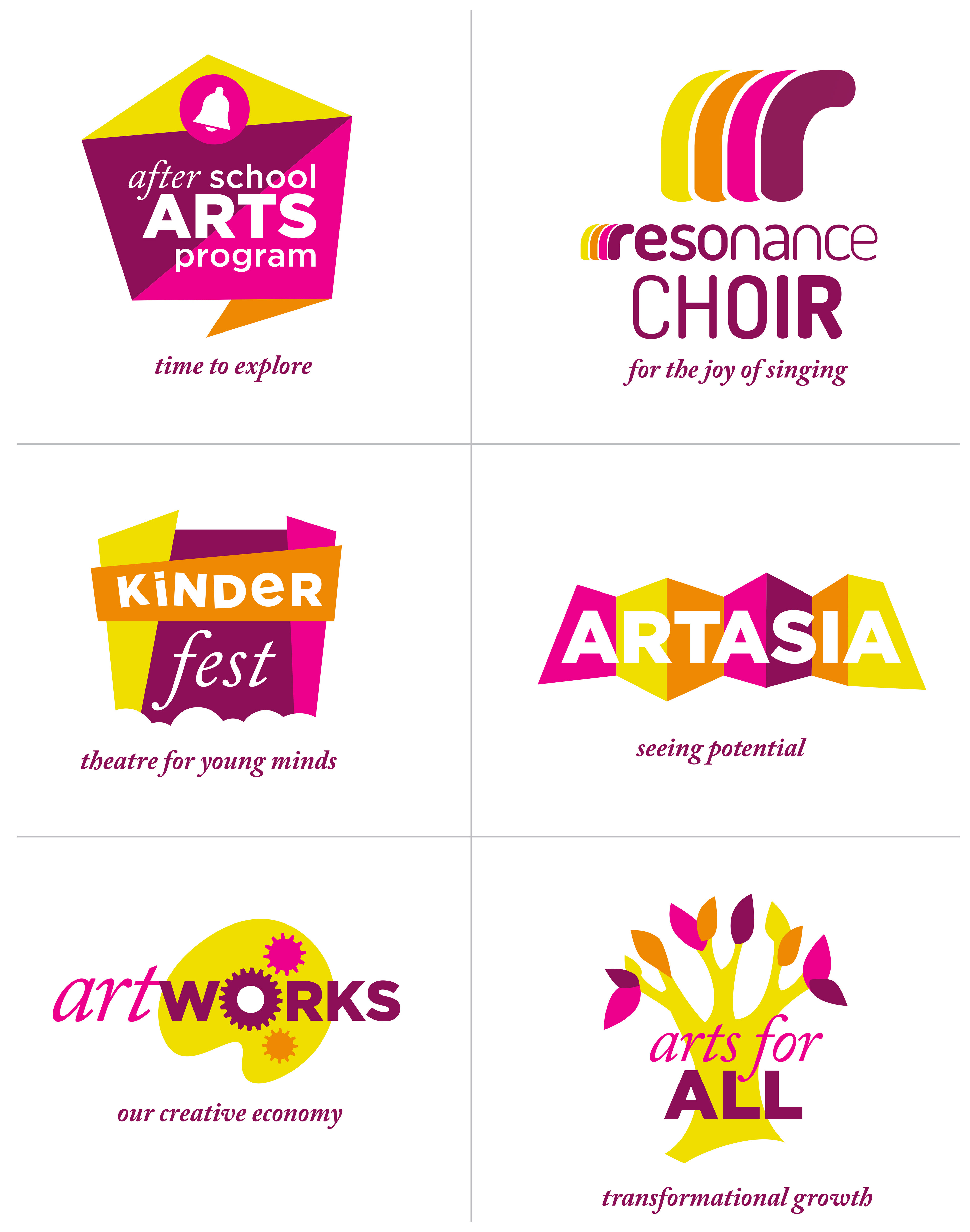 In 2018 I developed a program guide for CKA in the form of a 7-panel accordion brochure. It outlines the year-round delivery of programming that CKA delivers, and supports CKA's ongoing fundraising efforts. 

While it's important to deal with financial figures in Annual reports, these publications don't have to be boring. My work with CKA on their 2016 annual report focused on a playful concept to jive with the importance of providing arts access to children. Folded paper creations (including a paper crane and a yellow bus) link to a narrative about CKA's specific activities and achievements in the year. Photographic cutouts are central to the aesthetic.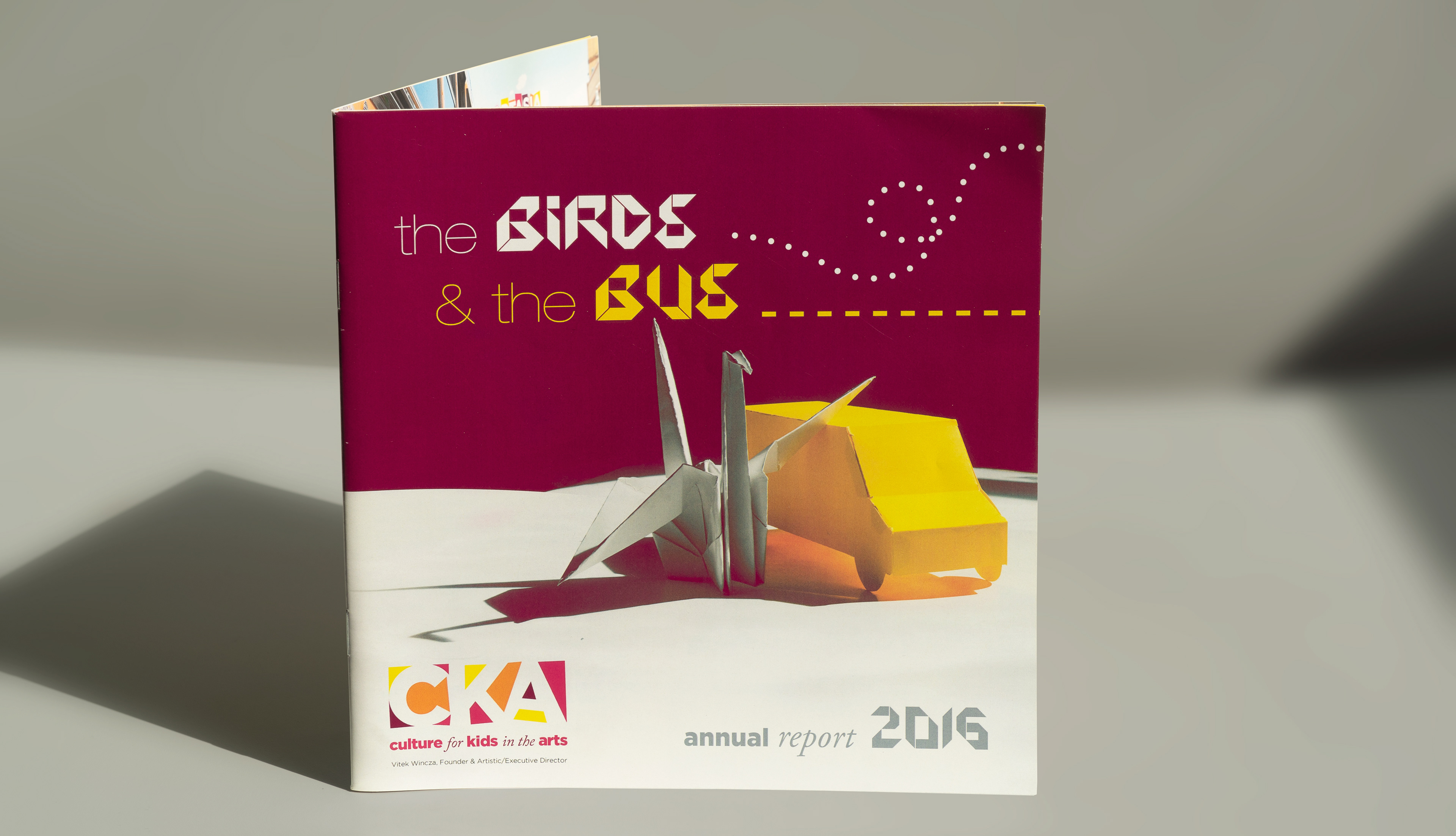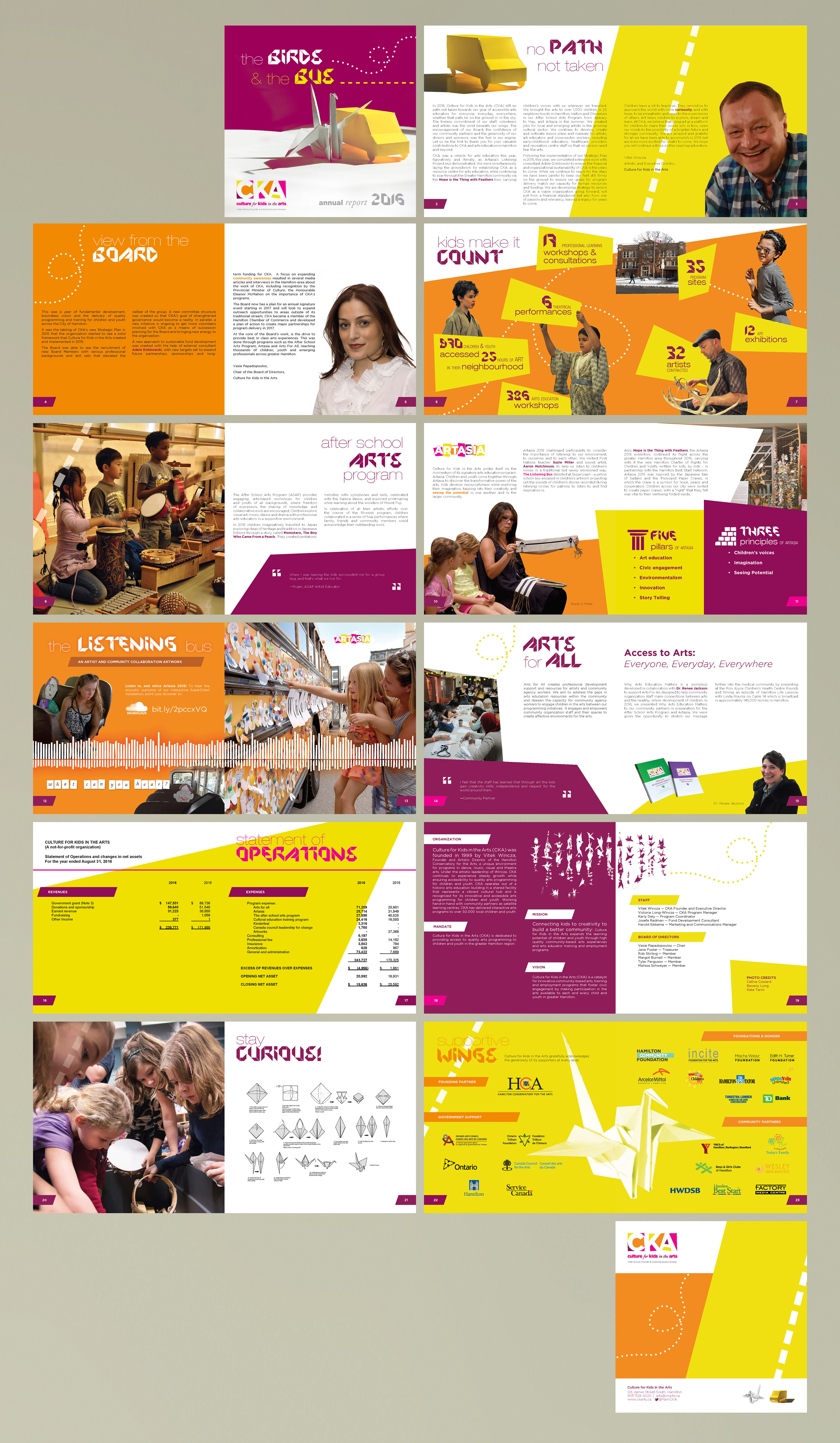 I created this retractable banner to help CKA build a more visible presence during events held in locations across the community. Here, the banner serves to mark CKA's Kinderfest activities, some of which are held at the Staircase Theatre.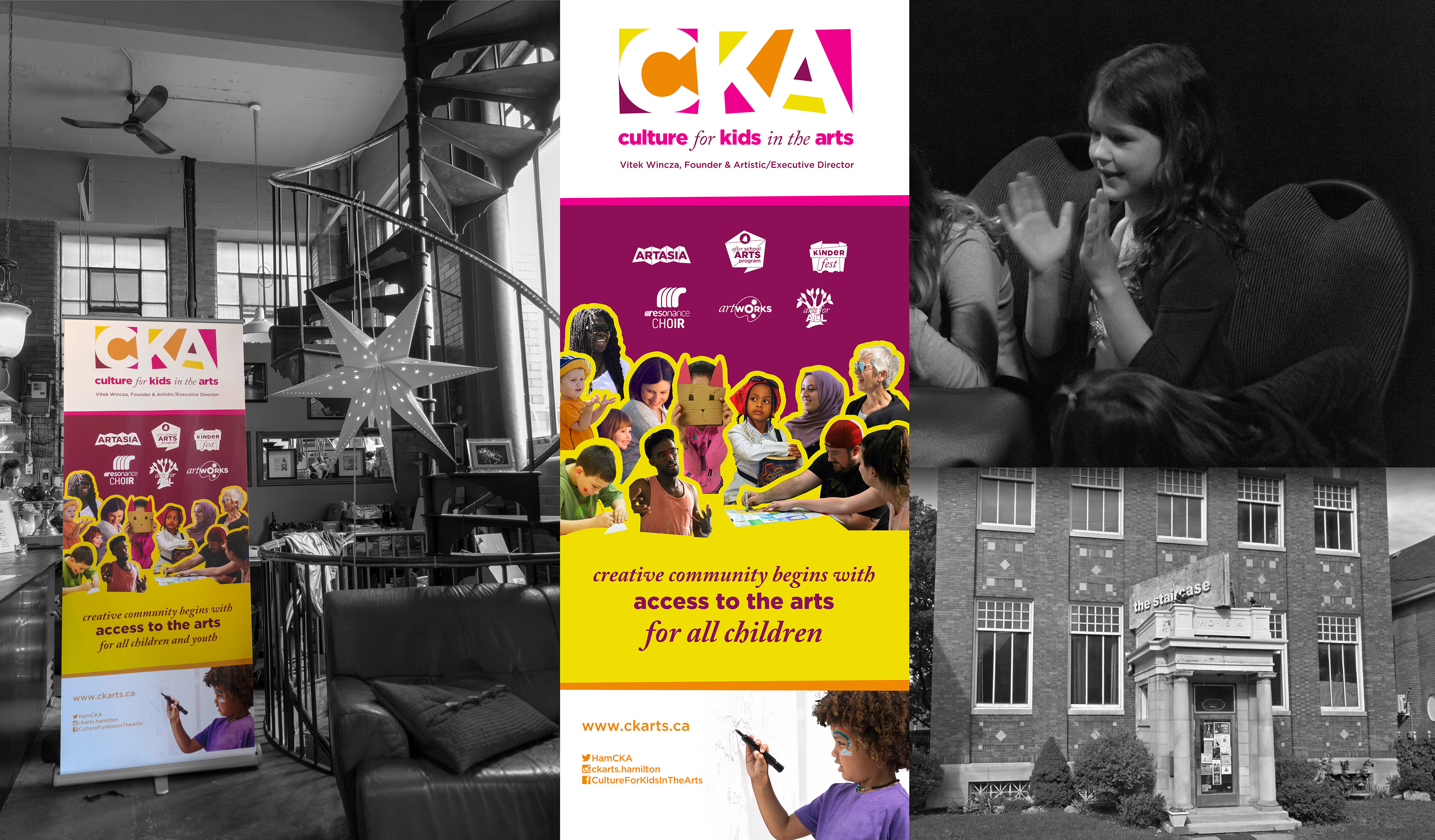 In 2017, I created a series of didactic panels, which were installed at the Art Gallery of Hamilton as part of the final exhibition for "I Have A Right", CKA's 2017 Artasia Project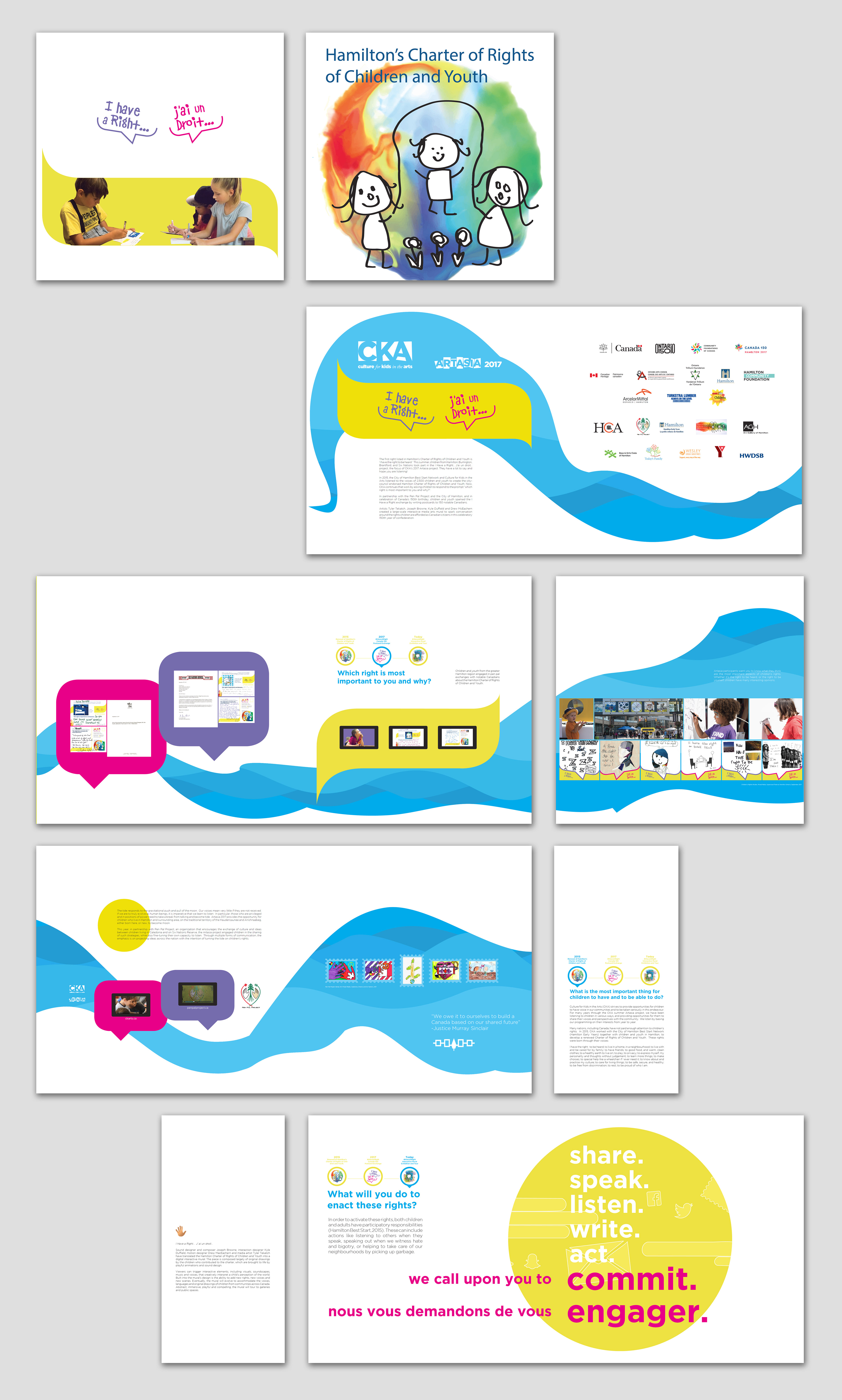 As part of an effort to garner feedback from and engagement with the I Have a Right campaign, I created a five-channel action platform, using the verbs: post, share, write, listen, and speak. This was backed up with infrastructure including physical cards, as well as a Raspberry-Pi based recording station for gathering children's voices.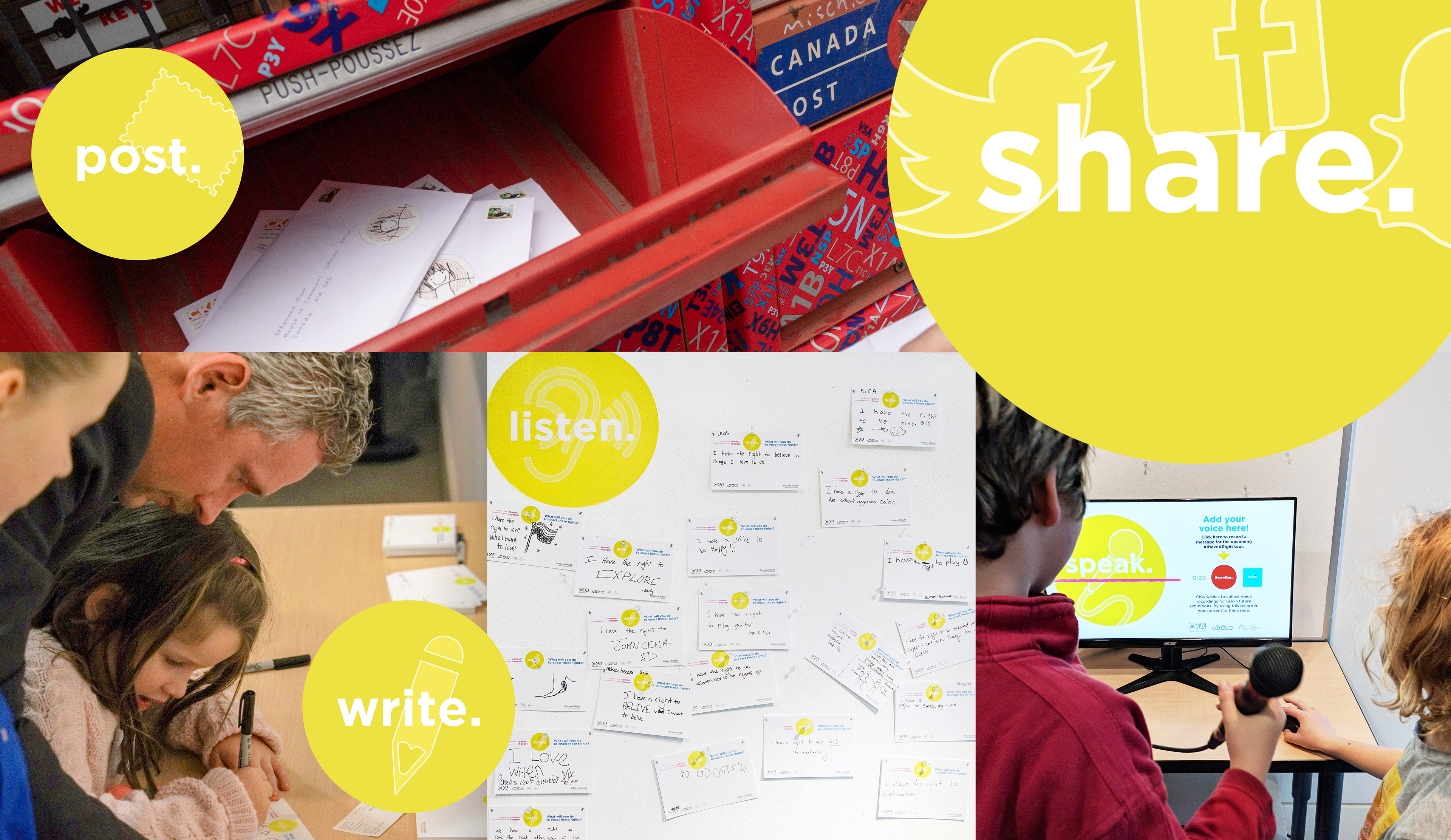 I designed these didactic panels so as to integrate a series of digital slideshows, via three Android tablets. This enabled an interactive perspective on children's correspondence with notable Canadians, during "I Have A Right", in commemoration of Canada's 150th birthday.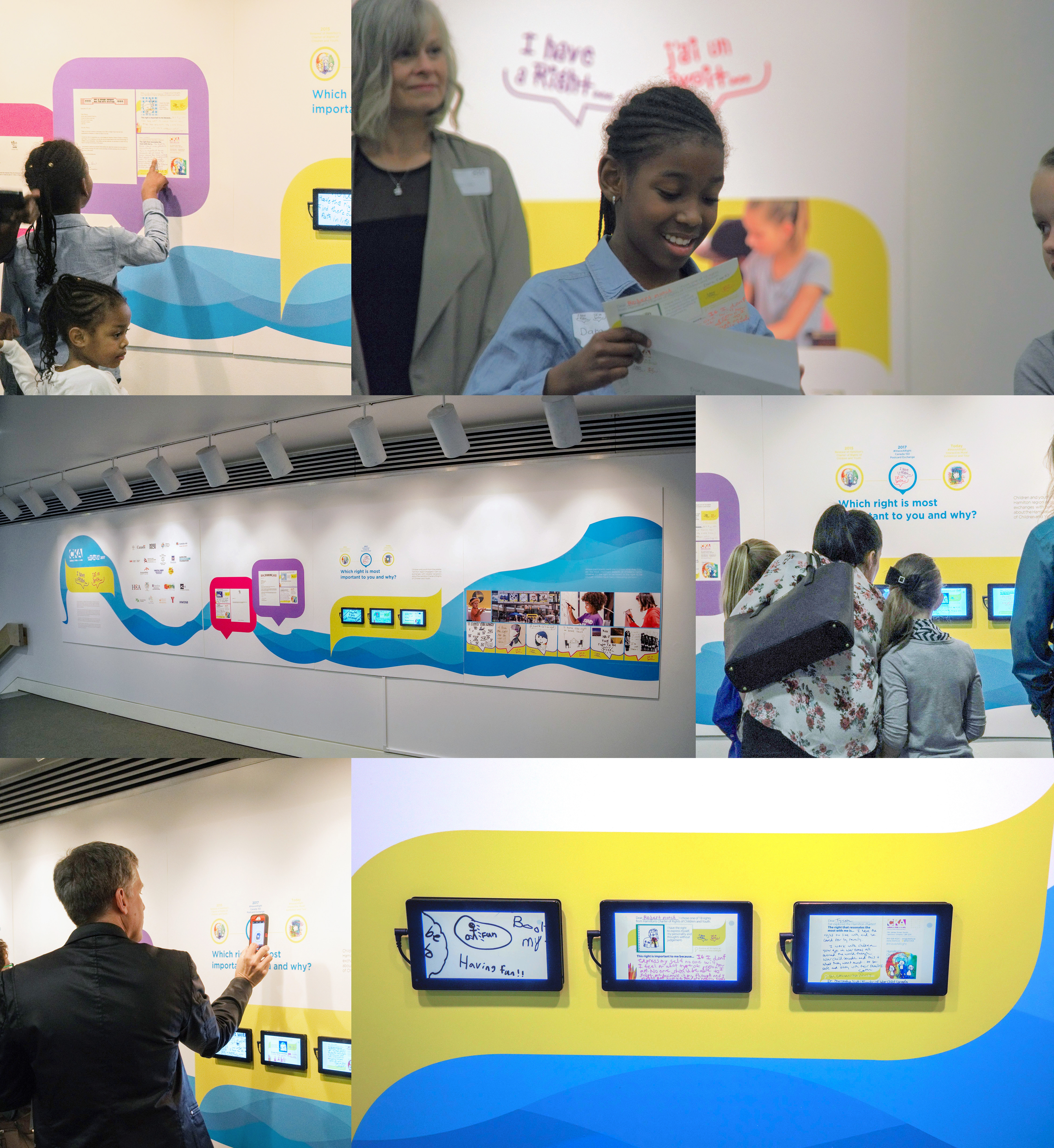 My photo, taken at CKA's Kinderfest, was featured in the Ontario Arts Council's 2016-2017 Annual Report